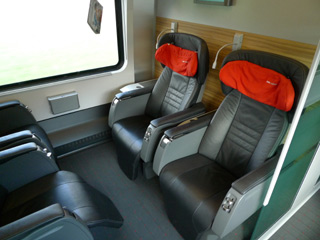 Historically the VW Jetta has been an offshoot of the VW Golf, it used to be a Golf with a saloon type boot added. From the front it was identical to a Golf and it shared a lot of parts including body panels with the Golf.
Like the VW EOS Volkswagen has decided to start fresh with the Jetta and give it its own unique design and style, it still looks very much like a VW but not like a golf with a boot added. The new Jetta has been designed by Head of Volkswagen Design – Klaus Bischoff.
The 2010 Volkswagen Jetta features clean, simple lines and adopts the latest philosophy of Volkswagen's design language seen recently on the new Volkswagen Polo, Keys To A Successful Business Volkswagen Passat and Volkswagen Sharan. Every single panel both on the interior and exterior is new to the Jetta and not just a revamp of the old model.
As we have seen with all new VWs the Jetta has a grille similar to the new Volkswagen Phaeton featuring strong horizontal fins creating the impression that the vehicle is lower and wider than it actually is. The clean, simple lines are further enhanced with intricately styled light units both at the front and rear of the car.
Volkswagen Dundee has told us that the latest generation of the Volkswagen Jetta offers greater fuel efficiency and fewer emissions as is expected with modern cars. The Jetta is available with a range of advanced petrol and diesel forced induction engines. The line-up includes Sky News Videos two 1.4-litre TSI engines, developing 122 PS and 160 PS, and two diesel engines with a 1.6-litre TDI 105 PS and a 2.0-litre TDI developing 140 PS. The 1.6-litre TDI unit will feature BlueMotion Technology modifications including Stop-Start and battery regeneration.