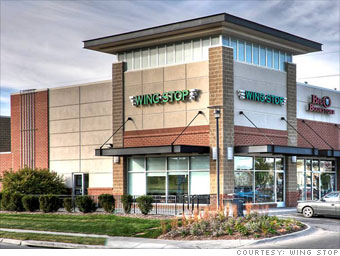 Public relations is not a black art.
Anyone can do it.
If you are small business, a start-up or a charity looking for publicity, ask yourself these three simple questions and the answers will help you achieve great publicity for your business in just 10 minutes:
1 Where will I get maximum positive exposure for my business?
If your aim is to increase your sales for example, will this best be achieved through articles in the national press or trade magazines? Maybe setting up interviews on radio or TV might be a better bet or what about a social media campaign?
You will already have some ideas about the media your business should be in. Perhaps you see your competitors covered in certain media on a regular basis?
Take three minutes to jot down your ideas and then select one media outlet which most closely fits your business aims.
2. What's the angle and how can I make it sizzle?
If you've chosen a newspaper or a magazine for example as your top target, get hold of a copy Meaning And Objectives Of Business and start flicking through it or if it's a TV or radio show, tune in and make notes.
What section of the publication/show do you think your organisation would fit best in?
Now you need to ask yourself what's the hook to help your business stand out from the crowd? Again a good starting point is to look at the stories that feature in the current edition of the publication/show you have chosen.
Think about your organisation for three minutes and see if you can come up with a newsworthy or topical angle that will attract the interest of your top media target.
3. What's the best way to get the story covered?
The mechanics of getting a story into the media can appear tricky and daunting.
However, if you have done your homework, you will by now have chosen the most appropriate media outlet and come up with a good newsworthy angle, so all you need to do now is the sales bit.
First spend three minutes writing out your pitch – which should be, in my opinion, just three lines:
one line introducing who you are briefly and checking the journalist is free to listen;
two lines summarising the story
Now it's time for the moment of truth, take a deep breath, ring the appropriate journalist and pitch them the story for your final 1 minute.
Don't email the journalist, call them.
And in just ten short minutes you will have pitched your story Entrepreneur 2018 to a relevant journalist in your top priority media outlet.
Well done!
And who knows with a little luck you might just have got yourself the publicity you were after.
Finally, never forget the value of persistence.
The greatest moment in my PR career so far was over three years in the making.
For me, it doesn't get much better than walking to the newsstand, buying the latest copy of Time magazine and seeing your Chairman gracing the front cover.
First thing the Chairman did after releasing me from an extra long bear hug was to wipe the tears from his eyes and send a copy of the magazine to his mum.
And it sure didn't hurt his business either!
Good luck to you all and if you need a hand, give us a shout!