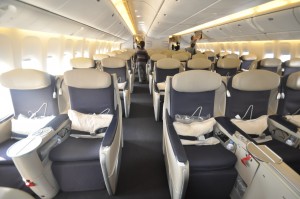 Chances are you've spent the time and money to ride the technology tidal wave to build your product or Entrepreneurship Articles thus far. So why not continue to ride that wave in your PR/media exposure practices. Don't pull your technologically advanced, state-of-the-art buggy with a rickety old donkey.
The days of mass-mailing hundreds or even thousands of media releases have long passed — although you'd be amazed at how many companies are still using, shall we say "traditional" practices only. In my professional opinion, EVERY business, inventor or entrepreneur can increase the chances of media exposure by following a few technological tips:
Get off the sideline & get online:
The number of online news services and Internet news sites has increased exponentially in the last several years. In addition to a multitude of online news outlets, thousands of traditional media outlets now have websites and separate online staffs seeking newsworthy information to attract traffic to their sites. It's a wonderfully reciprocal relationship that can play right into your PR plans. Pitch basically as you would the mainstream media, but with an online slant. Many outlets can be pitched through the website itself. Many times there is a cyber-staff mailbox where you can submit new releases, pitches, etc. Tell them why the story should run in the online venue as opposed to OR in conjunction with the hard copy issues.
"Electronically Exclusive" Publicity Pitches:
Be your own bullhorn. Have your staff or a hired PR pro compose your media messages to be the exclusive distributor so that the electronic link is a direct one back to you, not to some release service. Beware of online/Internet release distribution services that promise to pitch your release to thousands of traditional and online news sources. Keep in mind that many distribution services lump your release with literally thousands of other media releases, eliminating the exclusivity of your pitch. And, as you may have heard me warn about in the past, most release distribution services are "pitch & ditch" services — which means there are no media follow-ups on the pitch; and no media tracking or clipping of the print articles or broadcast news segments that may have been generated.
Temper Personality:
Although my business is very technologically advanced, I still use what I call "technology with personality" in all our client campaigns. Each campaign includes:
• the technology of extensive electronic research of the entire North American media market, but the personality of media contacts in some of the biggest news syndicates and newsrooms in the nation (who have pitched our best stories to affiliates to be picked up by news organizations worldwide);
• the technology to make multiple professional media pitches each day, but the personality of being connected with hundreds of Simple Business Plan Example individual editors/reporters/ producers who often contact me directly to help them find resources for their articles and features;
• the technology of both a clipping service, but the personality of having many of the editors or producers send us copies or tear sheets once it runs.
The crucial key in any PR/media exposure campaign, traditional or online, is knowing not only the media market, but also the pitching preferences of the respective editorial staffs — which can be a time-consuming task. Spend the time to generate strong traditional AND cyber-media contacts and capabilities into the new year. Here's hoping the year 2012 means a 2012% increase in your bottom line.